STAN'S DAILY VIEWS ON LIFE
FRIDAY 22ND OCTOBER 1999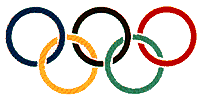 TODAY IN THE ONGOIUNG FIASCO BETTER KNOWN AS THE OLYPICS WE HEARD THAT IN REALITY INSTEAD OF THIS BEING AN OLYMPIC GAMES OF THE PEOPLE THEY REALLY ARE THE GAMES OF THE FILTHY RICH . WITH IN SOME CASES LESS THAT 5% OF THE TICKETS WERE ACTUALLY AVAILABLE IN THE BALLOT. IT SEEMS WE TRULY ARE THE LUCKY COUNTRY , AND IF YOU DID MANAGE TO GET A TICKET TO ONE OF THE FINALS IN SWIMMING YOU TRULY ARE BLOODY LUCKY . HERE IS WHAT STAN HAD TO SAY TONIGHT .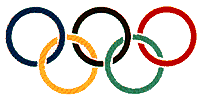 WELL WHAT DO YOU THINK ABOUT THE OLYMPIC TICKETS MESS , IT SEEMS THAT INSTEAD OF THE 250 000 PREMIUM TICKETS FOR THE RICH WORTH 35 . 3 MILLION . IT SEEMS THERE IS ACTUALLY OVER 100 MILLION DOLLARS WOTH OF TICKETS FOR THE WEALTHY . INSTEAD OF THIS BEING THE OLMPICS FOR THE PEOPLE IT SHOULD BE CALLED THE OLYMPICS FOR THE FILTHY RICH .
RELATED LINKS
SYDNEY OLYMPIC ORGANIZERS TRYING TO DEFEND TICKET ALLOCATION
OFFICIAL SYDNEY OLYMPIC WEBSITE