STAN'S DAILY VIEW ON LIFE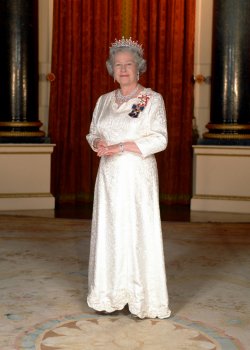 OR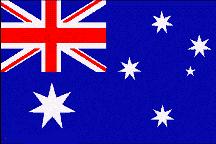 IS THIS WHAT WE ARE REALLY BEING ASKED QUEEN OR COUNTRY.. I DON'T THINK IT IS AS SIMPLE AS THAT . MORE THAN ANYTHING THOUGH I HATE THE WAY EVERY ONE IS TRYING TO INFLUENCE OUR DECISION . SEEMS LIKE THERE IS NO ONE TRYING TO JUST LEAVE IT UP TO US . EVERY RADIO AND TV CHANNEL AND PAPER IS TRING TO PERSUADE AS ONE WAY OR THE OTHER TO VOTE YES OR NO . EVEN OUR OL MATE STAN IS TRYING TO HELP MAKE UP OUR MIND . EVEN THROUGH STAN SAYS HE ISN'T , HE IS TRYING TO TELL YOU TO VOTE NO . THOUGH HE ISN'T THE ONLY ONE IT SEEMS FOR EVERY PERSONALITY TELLING YOU NO THERE IS ANOTHER TELLING YOU YES . I AM VOTING YES BUT THAT IS JUST ME , BY NOW YOU WILL ALL HAVE MADE UP YOUR MIND GO AND VOTE AND HOPE FOR THE BEST . WIN OR LOSE THE COUNTRY WON'T CHANGE IN THE BASIC WAY IT IS . WE WILL STILL BE THE BEST COUNTRY IN THE WORLD WHETHER WE ARE A REPUBLIC OR STILL UNDER THE MONARCHY. HERE IS WHAT STAN HAD TO SAY ON THE MATTER .
A DAY WHEN AUSTRALIANS ARE BEING SATURATED WITH LAST MINUTE MULTI PRONGED ATTACKS BY REPUBLICANS AND MONARCHISTS . TOMORROW 12.4 MILLION PEOPLE THAT'S A LOT ISN'T IT , IS GOING TO TELL US WETHER THEY WANT TO ENTER THE NEXT CENTURY WITH A QUEEN REIGNING OVER THE NATION OR TO BECOME A REPUBLIC WITH AN AUSTRALIAN PRESIDENT APPOINTED BY THE PARLIAMENT .
YES AND I THINK THAT IS WHERE THE STUMBLING BLOCKS GOING TO BE . FEDERAL TREASURER PETER COSTELLO SAYS TOMORROW'S REFERENDUM IS AN OPPUTUNITY FOR AUSTRALIANS TO SHOW OUR NATIONAL IDENTITY IS NOT LINKED TO THE MONACHY . HE SAYS THAT IF AUSTRALIA IS STILL A MONACHY ON SUNDAY , WE WILL HAVE MISSED THE OPPOTUNITY TO HAVE THE CONSTITUTION REFLECT WHAT IS IN PEOPLE'S HEARTS AND MINDS .
WELL LET ME TELL YOU PETER WHAT WE SHOULD HAVE DONE IS THINK ABOUT THIS A LOT CLEARER I CAN TELL YOU . BECAUSE IF YOU DIDN'T SPEND SO MUCH TIME WITH ALL YOUR MATES AT THAT CONSTITUTIONAL PISSUP THAT YOU HAD A FEW YEARS AGO . THEN MAYBE EVERYBODY WOULD HAVE BEEN THINKING CLEARER AND THEN EVERYBODY WOULD HAVE UNDERSTAND WHAT THE SITUATION IS . THE TROUBLE IS THERE ARE TOO MANY ELITISTS OUT THERE , TOO MANY WANKERS OUT THERE WHO BELIEVE THAT THEY KNOW WHAT IS BEST FOR THE AVERAGE AUSTRALIAN AND UNFORTUANATELY THOSE PEOPLE HAVE GOT NO IDEA , WHAT MAKES THE AVERAGE AUSTRALIAN MIND TICK AND THEY'VE JUST MISSED THE BOAT ALTOGETHER .

ANYWAY ON THE FLIPSIDE ON THE DEBATE , THE LATEST POLLING SHOWS THAT EVERY STATE APART FROM VICTORIA IS LIKELY TO VOTE FOR THE MONACHY TOMORROW . THE AGE NEWSPAPER SHOWED JUST 24 HOURS BEFORE POLLING DAY THAT WHILE THE YES VOTE HAD RISEN TO 41% IT REMAINED ECLIPSED BY THE NO VOTE WHICH HAD CLIMBED TO 47% .

WELL I DON'T REALLY CARE IF WE BECOME A REPUBLIC OR NOT AND I'VE SAID THAT FROM DAY 1 BUT WHATEVER YOU VOTE TOMORROW PLEASE DON'T BE SWAYED BY GLITZY ADS FULL OF CELEBRITIES . BASE YOUR DECISION ON FACTS AND WHAT YOU BELIEVE IS THE RIGHT THING AND THAT"S REALLY WHAT YOU HAVE TO MAKE UP YOUR OWN MIND . WHAT DO YOU THINK IS THE RIGHT THING ARE WE RUSHING INTO SOMETHING THAT IS NOT ABSOLUTELY 100% RIGHT AND THE ANSWER TO THAT OF COURSE IS YES