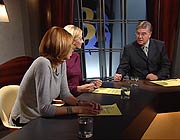 OVER THE LAST 3 YEARS WE HAVE SEEN STAN BRANCH OUT INTO TELEVISION HE IS THE CURRENT BEAST ON BEAUTY AND THE BEAST . STAN IS THE 13TH IN A LONG LINE OF BEASTS . RATHER THAN BE UNLUCKY THOUGH IT SEEMS TO HAVE BEEN THE OPPOSITE FOR STAN . FIRST STARTING OUT ON CABLE TV THIS YEAR HAS SEEN THE SHOW MOVE ONTO CHANNEL 10 NOW WITH OVER 450 SHOWS UNDER HIS BELT THE SHOW IS GROWING DAY BY DAY .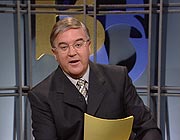 STAN IS A UNIQUE STYLE OF PRESENTER AND AS HE IS FOND OF SAYING HIS AUDIENCE IS SPLIT RIGHT DOWN THE MIDDLE . WITH 50% OF PEOPLE LOVING HIM AND THE OTHER 50% HATING HIM . WHAT MAKES HIS SHOW SO POPULAR IS THE 50% WHO HATE HIM STILL WATCH THOUGH .
THE IDEA BEHIND THE SHOW IS A HOST " THE BEAST " AND 4 LADIES WHO MAKE UP THE PANEL . THE LADIES ARE " THE BEAUTIES " EACH SHOW CONSISTS OF PEOPLE WRITING IN LOOKING FOR ADVICE ON A SERIOUS OF PROBLEMS THEY FACE IN LIFE THE BEAST AND BEAUTIES TRY AND THEN GIVE ADVICE ON HOW TO SOLVE THE PROBLEMS THOUGH WITH ANYTHING IN LIFE EVERY ONE SEEMS TO HAVE THIER OWN OPINION ON HOW TO SOLVE THE PROBLEM A OFTEN FIREY SHOW WITH MANY BLAZING ARGUEMENTS BETWEEN THE BEAST AND THE BEAUTIES. INSULTS , NAME CALLING AND MANY THREATS LATER WE OFTEN GET SOME SOUND AND MAYBE NOT SO SOUND ADVICE FOR THE VIEWERS AND THIER PROBLEMS MAKES FOR A GREAT SHOW AND IS USUALLY A LOT OF FUN WATCHING IT . MAYBE WE ALL LIKE TO SEE A GOOD ARGUEMENT
THE BEAUTIES

ITA BUTTROSE
THE YEARS ARE BEGINNING TO SHOW ON OL ITA. SEEMS LIKE SHE HAS BEEN AROUND FOR MANY YEARS AND NOW LOOKS LIKE IT TO . IS SMILE PAINTED ON .

JEANNIE LITTLE
ONE OF THE FUNNIEST LADIES ON TV
WAS ACTUALLY MISTAKEN FOR A DRAG QUEEN ON HER VERY FIRST T.V. APPEARANCE . EASY TO UNDERSTAND WHY MISTAKE WAS MADE

MAUREEN DUVAL
ONE TIME WINNER OF THE MISS AUSTRALIA CONTEST , SOMETIME JUST AFTER FEDERATION I THINK . IS NOW THE MOTHER TERESA OF THE BEAUTIES . A SWEET OLD LADY IS BEST WAY TO DESCRIBE HER



JULIA MORRIS
STARTED OUT AS A CHUBBY FUNNY GIRL . THIS YEAR HAS SEEN HER TRANSFORMED INTO A BEAUTY AND WOW WHAT A BEAUTY NOW ALLOWED ON THE SWIMSUIT EDITION OF BEAUTY AND THE BEAST



JOHANNA GRIGGS
EX SWIMMER AND EX MRS SWEET . THE SHOWS RATING WOULD BE BOOSTED , IF SOME OF THE BEAUTIES WOULD WEAR ONLY SWIMSUITS ON SHOW . MAUREEN AND PRU WOULD BE BANNED FROM DOING SO
LISA WILKINSON
ONE OF THE MEANER AND MORE AGGRESSIVE BEAUTIES SEEMS TO BE VERY ARGUEMENTIVE . ESPECIALLY WITH STAN AND PRUE AT MOMENT . NOT AGAINST STORMING OFFSTAGE IN A BIG OL TIZZY FIT , IF SHE IS HAVING HARD TIME WINNING ARGUEMENT .
CLICK ON PIC OF A BEAUTY OR THE BEAST FOR FULL BIOGRAPHY
HOME
BEAUTY AND THE BEAST (channel 10)
FOXTEL