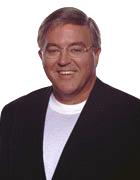 HI AND WELCOME TO THE HOME OF STAN ZEMANEK
STAN IS BEST KNOWN AS AUSTRALIA'S MOST COMPLAINED ABOUT RADIO HOST . HE IS VERY DOWN TO EARTH AND VERY FORTHRIGHT ON HIS OPINIONS . HIS NIGHT-TIME RADIO SHOW ON 2 UE IS EASILY THE MOST POPULAR RADIO SHOW AT NIGHT IN AUSTRALIA . THE LISTENERS EITHER LOVE WITH AN ALMOST HERO WORSHIP TYPE QUALIYTY OR MOST LIKELY WISH THEY HAD NEVER HEARD OF HIM . THE AMAZING THING ABOUT THIS SHOW IS THEY ALL STILL KEEP LISTENING .
ON THE PAGES IN THIS WEBSITE WE ARE GOING TO TRY AND COVER AS MUCH ABOUT STAN AS WE CAN . SO JUST HIT A LINK TO LEARN MORE ABOUT AUSTRALIA'S MOST ABUSIVE ABD ABUSED RADIO HOST .
LINKS
special message for stan
BEAUTY AND THE BEAST
LIFE AND TIMES OF STAN ZEMANEK
LISTEN TO STAN ZEMANEK LIVE ON THE NET
RADIO 2 UE AND STAN
STAN'S DAILY VIEWS ON LIFE
SYDNEY TO HOBART YACHT RACE 1998
THOUGHTS OF CHAIRMAN STAN
VISITORS VIEWS