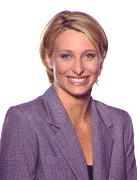 UNOFFICIAL BIOGRAPHY
Once married to aussie actor Gary Sweet and ex - Commonwealth Games swimmer. A suggestion to producers of show, maybe to help boost viewer ratings , the good looking beauties like Johanna and Julia Morris , Lisa Wilkinson and a few of the other good looking sorts could come on the show dressed in thier swimsuits . Nothing like a pretty girl in a bikini to boost ratings . Especially if just after hopping out of pool and still looking all wet and sleek.
OFFICIAL BIOGRAPHY
Johanna Griggs is a regular on Good News Week and also appeared on the special series of Good News Weekend.
In 1999 Johanna is a regular member of the Beauty and the Beast panel. Johanna has previously hosted Network Ten's The Real Election.
Until taking time out to care for her two children Johanna was a sports reporter and presenter for the Seven Network.
Prior to her move to television she represented Australia in swimming, winning a bronze medal at the Commonwealth Games.